SCALE 8x Women in Open Source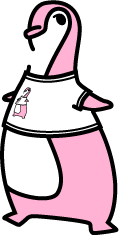 Women in Open Source
February 19th, 2010

The SCALE 8x Women In Open Source conference continues last year's work in encouraging women of all ages to participate in the Free and Open Source Software (FOSS) community. This year's WIOS conference will have prominent members of the FOSS community speaking about their experiences and giving insight into various ways to encourage other women to join.
If you are an educator or parent looking for ways to encourage interest for technology and free & open source amoung your female students or daughters, then this is the event for you! If you're a woman currently involved in the free & open source community, there will also be plenty of opportunities for you to share your experiences with others.
The WIOS conference will be held on Friday, February 19th, prior to the 8th Annual So Cal Linux Expo.