Special Events
Co-hosted Events
Co-hosted events are sub-conferences which are sponsored by SCALE or our parent organization, the Linux Expo of Southern California.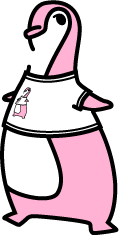 Date
: February 19, 2010
Location
: Westin LAX, La Guardia Room
Description
: SCALE 8X Reprises the Women In Open Source conference. WIOS encourages women of all ages to participate in the Free and Open Source Software (FOSS) community.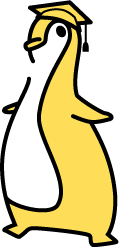 Date: February 19, 2010 Location: Westin LAX Theatre
Description: OSSIE returns to SCALE! It focuses on the usage of open source software in K-12 education.
Third Party Events at SCALE 8x
The following events will be held at the SCALE venue but are not managed by SCALE or its parent organization.
Date: February 19, 2010 Location: Westin LAX, Midway & Logan Rooms
Description:
The SCALE University training program is presented by the League of Professional System Administrators (LOPSA) in partnership with SCALE. The classes will give SCALE attendees a more intense and personal learning experience.
We are offering four half-day classes for system administrators of all skill and experience levels. The SCALE University Pass includes a full day of training (two classes of your choice) and full access to all three days of SCALE. To register, select the "SCALE 8x Full Access Pass" and then the "SCALE University Pass" which will include a $60 discount on your total charge.
Register for SCALE U here.
Phil Dibowitz will coordinate a keysigning party at SCALE 8x. For more information see here.
Date: February 19, 2010 Location: Westin LAX,National Room
Description
The SCaLE 8x UbuCon will cover what is going on within the Ubuntu community and how to improve the Ubuntu community. It's partly unconference and partly scheduled sessions.
Date: February 19, 2010 Location: Westin LAX, Kennedy Room
The Fedora Activity Day (FAD) is a regional event that allows Fedora contributors to gather together in order to work on specific tasks related to the Fedora Project.
The schedule of Fedora activities at FAD will be released soon.
Date: February 19, 2010 Location: Westin LAX, Concourse Ballroom
Zenoss will be offering a free training session to help Zenoss community members install and use the award-winning open source network monitoring tool, Zenoss Core.
Zenoss will supply lunch, and plenty of free Zenoss stuff.
BoFs are ad hoc meetings for people with common interests.

If your group is interested in meeting at SCALE, reserve a room by contacting Gareth J. Greenaway (gareth@socallinuxexpo.org) with a description for your session as well as a first and second choice time slot.
For the first time ever SCALE will be holding its own version of "Ignite" talks. Ignite is a style of presentation where participants are given five minutes to speak on a subject accompanied by 20 slides. Each slide is displayed for 15 seconds, and slides are automatically advanced. The first Ignite talks were held in 2006 in Seattle, Washington, and were sponsored by O'Reilly Media and MAKE magazine. We have dubbed our version of these talks UpSCALE talks.
Date: February 21, 2010 Location: Westin LAX, Midway Room
Description:
During the Southern California Linux Expo (SCALE) the Linux Professional Institute will be offering discounted LPI exams. LPI is widely recognized as the world's leading Linux certification (http://www.lpi.org).
LPI, as a vendor-neutral non-profit organization, develops its world class exams through a global network of IT professionals, enterprise customers, and academic organizations.
Date: February 21, 2010 Location: Westin LAX, Midway Room
Description:
The BSD Certification Group will be offering BSDA certification exams during the Southern California Linux Expo.
Exam candidates should be proficient in the BSDA Certification Requirements and the Command Reference, both of which are available for free download from this page of the website.
You can meet the proctor and learn more about BSD certification at the FreeBSD booth in the SCALE Expo hall.
Date: February 20, 2010 Location: Westin LAX, Logan Room
Description:
ClearHealth Inc. will be at SCALE holding an intensive training event for our 3.0 Community Edition open source medical software. We hope you can join us!