Welcome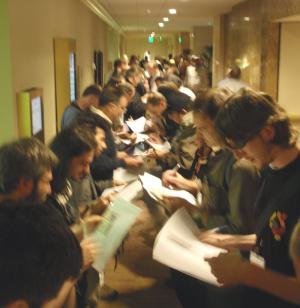 The 8th annual Southern California Linux Expo was a great success!

Attendance was up over 10% from last year, and many sesssions were attended to overflowing.

Saturday evening featured a keysigning party, with over 45 participating.

Did you attend SCALE8X?
We'd love your feedback!
Go here and tell us what you think!

Want to chat about SCALE? Got questions about SCALE? Join the #scale-chat IRC channel on irc.oftc.net!