Hotel Information
For SCALE 8x, the Expo will return to the Westin Hotel, site of the 6th and 7th Linux Expos.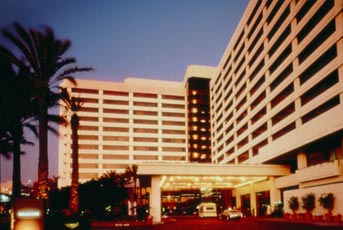 Los Angeles Airport Westin
5400 West Century Boulevard
Los Angeles, California 90045
Phone: (310) 216-5858
Fax: (310) 417-4545
Click here for more information on the hotel
Registration
Via phone: For more information about the Westin or to book rooms: Call 310-216-5858 Dial 0 for an "Express Service Agent" Request the "Linux Expo" special rate.
Parking
Both valet and self parking are available at the Westin. Note: parking is sometimes limited at the Westin; SCALE recommends you come early and stay late! Car pooling is also useful.