Special Events
Co-hosted Events
Co-hosted events are sub-conferences which are sponsored by SCALE or our parent organization, the Linux Expo of Southern California.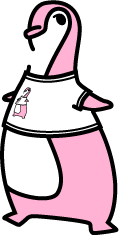 Date
: February 20, 2009
Location
: Westin LAX, Room TBD
Description
: The SCALE 7X Women In Open Source conference continues last year's work in encouraging women of all ages to participate in the Free and Open Source Software (FOSS) community.
This year's WIOS conference will have prominent members of the FOSS community speaking about their experiences and giving insight into various ways to encourage other women to join.
Date: February 20, 2009 Location: Westin LAX, Room TBD
Description: The SCALE team is is proud to announce their second Education conference. The event will focus on the usage of open source software in K-12 education.
Third Party Events at SCALE 7x
The following events will be held at the SCALE venue but are not managed by SCALE or its parent organization.
Date
: February 20, 2009
Location
: Westin LAX, Room TBD
Description
: The 3rd Annual DOHCS event will once again be located at SCALE. DOHCS is the only event dedicated to Open Source software in the Healthcare industry. The event will include seminars and discussion sessions on available technologies, implementation techniques, and case studios. Additionally, open source software vendors will be present to demonstrate and display their solutions.
Date: February 20, 2009 Location: Westin LAX, Room TBD
Description:
The SCALE University training program is presented by the League of Professional System Administrators (LOPSA) in partnership with SCALE. The classes will give SCALE attendees a more intense and personal learning experience.
We are offering four half-day classes for system administrators of all skill and experience levels. The SCALE University Pass includes a full day of training (two classes of your choice) and full access to all three days of SCALE. To register, select the "SCALE 7x Full Access Pass" and then the "SCALE University Pass" which will include a $60 discount on your total charge.
Register for SCALE U here.
The Subversion Community Day at SCaLE will engage Subversion users and enthusiasts in an informal, participatory setting. Talks will focus on real-world Subversion usage, developing with Subversion APIs, Subversion for system administrators. For more information visit the SVN Community Day project page at openCollabNet.
Zenoss will be offering a free training session to help Zenoss community members install and use the open source network monitoring tool, Zenoss Core. The class will be led by Zenoss Community Manager, Matt Ray  and Zenoss Support  Engineer, Nathaniel McCallum. We would like everyone that leaves the  event to have a good understanding of how Zenoss works and to be able to successfully manage their network using Zenoss.
Zenoss will also supply lunch and plenty of free Zenoss stuff (t-shirts and other tchotzkes). There will also be snacks, lunch and a
happy hour social at the end of the day.
For more information and sign-up visit their website at
http://blog.zenoss.com/2009/01/25/zenoss-community-day-february-20th/