Bryna Kirzner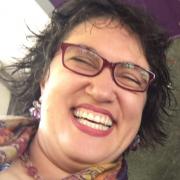 Head of Business Operations
Bryna is a tech industry leader with a passion for bringing people together and creating a more positive work environment in technology. With extensive experience in Agile, DevOps, and TechOps, she currently serves as the Head of Business Operations at STAAJ Solutions.
Bryna's commitment to the tech community is evident in her role as the Co-founder and Co-chair of DevOpsDayLA and the Founder of the first DevOps meetups in Southern California. With her extensive background in technical operations and project leadership, having worked at top companies like Disney, Warner Bros, FOX, Verizon, and Nordstrom, Bryna is well-respected in the tech industry.
Her approachable nature and her drive to share her extensive experience in the industry have made her a beloved figure in the tech community, and she is frequently stopped for hugs at events like the Southern California Linux Expo (SCaLE). Bryna is truly dedicated to helping businesses and people work better together.