Conference Info Menu
Demonstrating Open-Source Healthcare Solutions (DOHCS)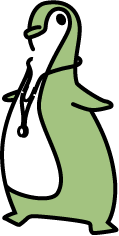 The second annual "Demonstrating Open Source Health Care Solutions" (DOHCS) Open Source health care conference will be held on February 8, 2008, prior to the 6th Annual So Cal Linux Expo.
This conference will allow health care professionals to learn about opportunities to implement Open Source software solutions in their field.
If you've already implemented an Open Source solution in a health care environment, please consider sharing your experiences with us.
View the Demonstrating Open-Source Healthcare Solutions flyer
Friday Feb 8th Schedule
Time
DOHCS Track 1
DOHCS Track 2
8:00am-9:00am
Registration
9:00am-9:50am
David Uhlman
Guided Demos - 5 Min Each, OpenEMR, OpenClinica, OpenMRS, ClearHealth, Mirth, etc
9:50am-10:00am
Break
10:00am-10:50am
Scott Shreeve, MD
Opening Up: The Inevitable Conversation within Healthcare
Roger Maduro
Vista
10:50am-11:00am
Break
11:00am-11:50am
Fred Trotter
Open Source Medical Software Roundup
Webreach
MIRTH
11:50am-1:00pm
Lunch
1:00pm-1:50pm
Tim Elwell
Misys
Ben Baumann
OpenClinica
1:50pm-2:00pm
Break
2:00pm-2:50pm
Mike Doyle - Medsphere, Longterm Strategies
Shawn Bellina
Pushing The Envelope with Medical Open Source
2:50pm-3:00pm
Break
3:00pm-3:50pm
Matthew Excel
OpenEMR
Brian Derenzi
Mobile decision support in Tanzania
3:50pm-4:00pm
Break
4:00pm-4:45pm
Wrapup - Panel
* The schedule of events is subject to change without prior notification.
Sponsors