Los Angeles, CA
July 2022
Frédéric Desbiens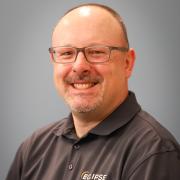 Presentations
Program Manager and Evangelist — IoT and Edge Computing
Frédéric Desbiens manages IoT and Edge Computing programs at the Eclipse Foundation. His job is to help the community innovate by bringing devices and software together. He is a strong supporter of open source. He worked as a product manager, solutions architect, and developer for companies as diverse as Pivotal, Cisco, and Oracle. Frédéric holds an MBA in electronic commerce, a BASc in Computer Science, and a BEd, all from Université Laval.
In the past, Frédéric spoke at several industry conferences, such as Oracle OpenWorld, JavaOne, ODTUG Kaleidoscope, IOUG Collaborate, and QCon.
After hours, Frédéric will typically read a history book, play video games, or watch Anime.
You can follow his blog at: https://blog.blueberrycoder.com/