Amber Graner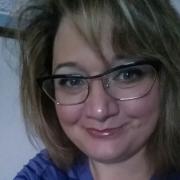 Presentations
Amber began her personal journey into open source in 2009, when she began blogging about her experiences with Ubuntu, filing bugs, organizing and speaking at various Linux events, and more. Amber insists that the days of "by the techie for the techie" in Linux and open source are gone and encourages anyone who wants to contribute to a project to do so.
Amber is a co-author of the Official Ubuntu Book and a technical reviewer of Art of Community and has written for other publications such as Linux Pro and Ubuntu User Magazines, InformIT, and various blogs.
Currently, Amber is the community manager for the Open Compute Project (OCP) Foundation--a community of engineers whose mission is to design and enable the delivery of the most efficient server, storage and data center hardware designs for scalable computing by following the model traditionally associated with open source.