Building Awesome Communities on GitHub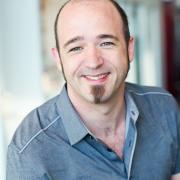 GitHub has become the primary place for people to build, share, and collaborate around code. There is though much more to a community than just code.
In this new presentation from GitHub's Director of Community, Jono Bacon, he provides an in-depth look into how you can build powerful communities using GitHub and complimentary tools.
He will cover code collaboration, issue management, release management, governance, QA and more. He will show you how you can build strong and empowered Open Source communities that are productive, fun, and engaging. He will cover not just the tooling but also the process and communty leadership techniques that have been proven to be effective.
If you are already using GitHub, or interested in using it for your project, be sure to join us!
Presentation:

building-awesome-communities-with-github.pdf
Time:
Saturday, January 23, 2016 -

16:30

to

17:30