Managing Networks in a Software-Defined Future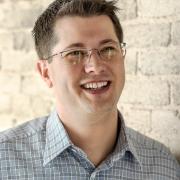 Since the late 1980s, the discipline of network management has kept up well enough with virtual notions in networks while continuing to rely heavily on the Simple Network Management Protocol (SNMP). The rise of software-defined networks poses similar challenges to the ones brought to the systems management space by server virtualization and cloud computing, leaving practitioners to wonder how much retooling will be needed to cope in this new world.
As the oldest enterprise-grade, open-source network management platform, OpenNMS has proved fairly adaptable so far. This talk will cover where we've been, what's possible given today's realities, and what we expect will be the toughest challenges in the future.
Presentation:

sdn_future_opennms.pdf
Time:
Saturday, February 21, 2015 -

16:30

to

17:30