Prgmr.com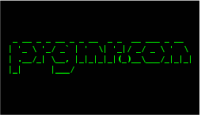 At prgmr.com, we have been providing Virtual Private servers since 2005. In 2010, Chris and I completed The Book of Xen based on our experience using the Xen hypervisor in production at prgmr.com.

At prgmr.com, our mission is to provide high quality, low cost hosting using standard open-source tools to people who don't want to pay a lot for support they don't need.

prgmr.com. We don't assume you are stupid.