Centrify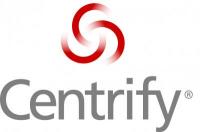 Centrify enables organizations to reduce IT expenses, strengthen security and enhance compliance by centrally securing their cross-platform data centers through Active Directory-based identity and access management. By leveraging Active Directory, organizations have a cost-effective solution for authentication, access control, privilege management, and auditing and server protection for their heterogeneous systems, hypervisors and applications.
The Centrify Suite has been chosen by over 1,500 enterprise customers worldwide for its quick-to-deploy, easy-to-manage next-generation technology. Built on a common architecture, the seamlessly integrated Centrify Suite of solutions is comprised of:
Visit www.centrify.com for more information.