Arch Linux Users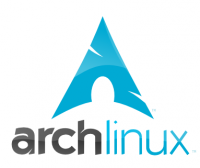 Arch Linux, a lightweight and flexible Linux® distribution that tries to Keep It Simple.

The strong community is diverse and helpful, and prides itself on the range of skillsets and uses for Arch that stem from it. Please check out the forums and mailing lists to get your feet wet.

Also glance through the Arch Linux wiki if you want to learn more about Arch.

The immediate goal of this exhibit is to promote an Arch Linux distro user community here in Southern California.
Arch Linux, Chakra, ConnochaetOS, ArchPwn, ArchBang, ArchServer, etc, will be presented within the exhibit to demonstrate the variety of Arch Based Distributions .

This booth is not sponsored by the Archlinux Development Team.
To learn more about Arch Linux, please visit booth 95.