Jobs@SCALE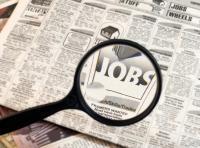 Out of work, or interested in finding a more challenging job? Facebook, Google, Yahoo, TekSystems, and others will have recruiters interested in YOUR expertise in Linux, open-source and free software at this year's Linux Expo.
SCALE will offer an onsite job board where prospective employers and recruiters can list openings.
Don't know about FOSS (Free and Open Source Software) yet? What are you waiting for? Linux and Open-Source professionals earn more than their counterparts with experience in proprietary technologies. SCALE's sessions can help you get up to speed!