Los Angeles, CA
July 2022
Jonathan Katz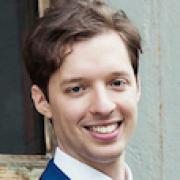 Jonathan Katz is the VP of Platform Engineering at Crunchy Data, focused on managing PGO, an open source Postgres Operator behind Crunchy Postgres for Kubernetes.
Jonathan is on the PostgreSQL Core Team and is involved in various governance aspects of the PostgreSQL Global Development Group. He is a Secretary and Director of the PostgreSQL Community Association of Canada NPO and is a Director of the United States PostgreSQL Association NPO. He speaks at conferences around the world on both app developer and operations topics on PostgreSQL and associated technologies like Kubernetes.
Prior to Crunchy Data, Jonathan was CTO at VenueBook and before that, VP of Technology at Paperless Post. Jonathan graduated from Tufts University with a B.S. in Computer Science and a B.A. in Mathematics.