Los Angeles, CA
July 2022
Carlos Meza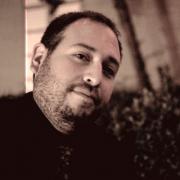 Carlos Meza has gone from sysadmin to developer. At Verizon, he managed large scale infrastructure for the EdgeCast CDN. As an SRE for Everbridge, he was responsible for systems that provided real-time alerting for those in life-threating situations. At Disney, he has developed tools for auditing for compliance and security.
Carlos is a long-time member of the SGV Linux User Group; runs the Software Engineering Meetup in Los Angeles; mentors at Girls Who Code.
For fun, he tinkers with embed systems. And even though his primary language is Python, he has dreams of developing in Rust.