Maik Außendorf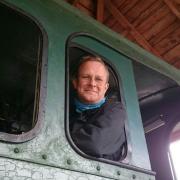 Maik Außendorf is a graduated mathematician and studied mathematics and informatics at the University of Münster, Westphalia. In his diploma thesis he focused on the implementation of an artificial neural network in C+ under Solaris and Linux. After his studies he worked as a SAP Consultant at Siemens AG in Colombia.
Between 1999 and 2003 he was Linux System Consultant and branch manager at Suse Linux AG. During this period he carried out Linux- based customer projects, starting from conception and implementation to project management. In addition, he is co-author of the Susepress Linux Manager Guide.
In 2004 he started the Open Source services company dass IT. He was also co-founder of the Open Source backup project Bareos in 2012.
Today Maik is managing director at Bareos GmbH & Co. KG, the company that funds the project and offers subscription and support services for Bareos.