Last Line of Defence: be prepared by Open Source Backups with Bareos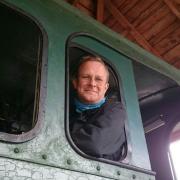 Performing periodic backups in computer networks is indispensable. In times of Locky and other ransomware backups are often the only option left to regain access to your data. Nevertheless, for backups to be effective against these types of threats, a number of aspects have to be considered.

This presentation shows how to use the open source backup solution Bareos, to regularly create backups of your systems in a heterogeneous network.

Bareos (Backup Archiving Recovery Open Sourced) is a reliable network open source software to backup, archive and restore files from all major operating systems. The fork was founded 2010 out of the bacula.org project, in order to pursue development of new capabilities and sustainable ensure it's open source character. Today Bareos comes with a new multi-lingual and multi-tenancy web ui including restore browser, LTO hardware encryption support, bandwidth limitation, cloud storage support, a redesigned plugin interface, among other new features.

The source code is available on Github and is licensed with AGPLv3. There are ready to install repositories for all major Linux distributions, MacOS and Windows installer packages.
Today Bareos is the only 100% open source backup solution with professional subscription and support services.
Links:
Time:
Saturday, March 9, 2019 -

18:00

to

19:00