Postgres GUCS: A Three-Hour Tour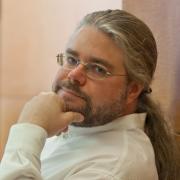 Just sit right back and you'll hear at tale, a tale of some GUCS ...
GUCS, or "gucks", stands for Grand Unified Configuration Setting, and PostgreSQL now has 269 of them. Most of these GUCs come from PostgreSQL.conf and session-level settings, and the vast majority of them you'll never touch.  Some you will need to, though, and others supply useful system information.  It's a bit bewildering.
But with so many options, how do you decide what you want to change, and to what? Josh Berkus will go through every single option and explain it (at least briefly), giving advice and examples on many of the more important ones.  We'll also go over the various methods for managing GUCs and the different contexts in which you can set them.
Attendees will leave the session with a solid understanding of how to manage their PostgreSQL configurations.  If you bring a laptop, you'll be able to follow along in an annotated chart of all of the GUCS.
Time:
Thursday, March 8, 2018 -

09:30

to

12:30