The Open CIO Series: navigating today's open source landscape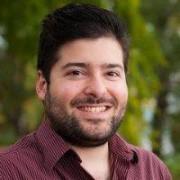 Open source is pervasive in our industry, and CIOs no longer ignore how their team relies on open source to deliver what IT is expected to do - regardless of size, industry or geography.
Yet, many CIOs feel lost on a rapidly changing, almost divergent open source ecosystem and feel they lack foresight to lead a sustainable open source strategy. What's going on with container orchestrators? Should I be looking into an application platform or maybe serverless? What's up with Postgres compared to the plethora of open source databases that have been launched the last few years? How should I read Foundations? Should I join them? Should I trust VC funding key open source projects?
In this session, we will provide a rich set of fundamental resources for CIOs, examine key industry trends and use cases and provide a framework for CIOs to have an informed viewpoint when it comes to open source in the enterprise. This simple framework focuses on:
1. Internal community building - open source usage recognition, open source programs, open source community
2. Leveraging the ecosystem - how to bring community into the IT vendor ecosystem as trusted partners
3. Staying informed - how to drink from the firehose in a thoughtful way and remembering you can't spell open source without open
Time:
Saturday, March 10, 2018 -

16:30

to

17:30