Marketing Your Open Source Project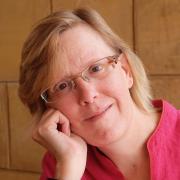 Building and nurturing an open source project can be challenging, with so many others competing for time, attention, and money. For your project to stand out and have its best chance of success, you (or someone) will have to do some marketing.
This talk will address why and how you can market an open source project, drawing on experience from professional marketing teams at small to large companies who have successfully supported and nurtured open source projects. It will cover the open source marketer's toolkit: code and things directly related to code (sample code, examples, tools, documentation); other content (blog posts, articles, tutorials, reference architectures, books, videos… and don't forget a logo/mascot!) and places to publish it; other means of communication (mailing lists, irc); meetups and conferences; social media, and more.
It will also address the importance of community, and how a healthy community can be a key differentiator for a project. 
Time:
Sunday, March 11, 2018 -

11:30

to

12:30