The Open-Source Monitoring Landscape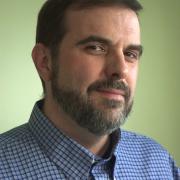 2015 promises to be an exciting year of new developments in the monitoring space.  Infrastructure monitoring has been long due for a shake-up, and it's coming like a tidal wave right now.  Ops teams that want to take advantage of this new wave of monitoring technology have a lof of decisions to make.  Michael Merideth of VictorOps will help map out the changing monitoring landscape, and talk about emerging trends in monitoring and alerting.
For years now, open-source infrastructure monitoring has felt like a pretty settled affair, with a few very mature software projects filling their niches well and remaining fairly static.  Recently, however, the rise of highly-virtualized and highly-distributed platforms, as well as the emergence of DevOps and greater integration between application and platform management, have put pressure on the old players to adapt to new challenges.
Since its introduction as "NetSaint" in the late 90's, Nagios has been one of the dominant players in open-source monitoring software.  More recently, several newer projects have been forked from Nagios, the most popular of which is Icinga.  For several years, Icinga has amounted to "Nagios with an updated UI", and has maintained configuration and plug-in compatability, and much of the core code, in common with Nagios.  But things are changing.  With the near simultaneous release of Nagios Core 4 and Icinga 2, both projects are introducing independently-developed monitoring engines.  Icinga 2 also introduces a new configuration format.  Organizations that have taken a mix-and-match approach to Nagios and Icinga will now have a real choice to contemplate.  
Mike will review the history of the Nagios and Icinga projects and the classic archetecture of the software.  He'll then discuss the new features in Nagios 4 and Icinga 2.  What challenges and opportunities will be facing organizations contemplating these two new options?  What are the relative strengths and weaknesses of Nagios Core 4 and Icinga 2?  What does the configuration format change mean for teams wanting to try out Icinga 2?  All of these questions and more will be answered.
The last few years have also seen the birth of several exciting new open-source monitoring solutions.  Mike will be looking at Sensu, Consul, The Assimilation Project, and other piping-hot new projects that promise unique approaches to monitoring and discovery.  He'll be discussing what makes these new projects exciting, and what unique problems they may help Ops teams solve.  Mike will illustrate with example architectures, to help define where these different technologies each shine.
Presentation:

open_source_monitoring-hires.pdf
Time:
Sunday, February 22, 2015 -

16:30

to

17:30