Hawthorne Center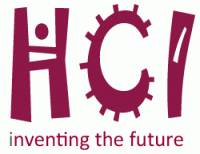 The Hawthorne Center for Innovation, started in 2001, to offer informal learning experiences to K-12 homeschoolers in the Inland Empire Area of Southern California, has over the years morphed into a research center and innovation incubator committed to "predicting the future by inventing."
The Center is now working with an international group of researchers that shares our vision. The areas we are currently supporting are: Powerful Ideas Content and How to Transmit It, and Sustainable Living Strategies. We are particularly supporting efforts in the areas of free and open source computing, and community-based sustainability. And we advocate for homeschooling as an educational alternative.
Members of the Hawthorne Center will be on hand demonstrating Open Cobalt environment and Squeak Smalltalk development environments. To learn more about both these and the Hawthorne Center of Innovation, be sure to stop by booth 97.