Cars.com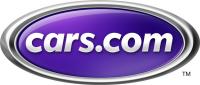 Since 1995, Cars.com Santa Monica has had a rich history of innovation geared towards delivering value to online shoppers and the automotive industry.
We began as NewCars.com, a 3rd party automotive site that had developed cutting edge technology for search engine marketing. Eventually, NewCars.com began offering this service to other companies in the automotive space through a separate division, CPC Logic.
In 2005, NewCars.com was acquired by Cars.com. Partnering with more than 200 leading metro newspapers, television stations and their web sites, Cars.com is the premier destination for online new and used car shoppers. Cars.com is a division of Classified Ventures, LLC. Based in Chicago, Classified Ventures is owned by five leading media partners - Belo Corp., Gannett Company, The McClatchy Company, Tribune Company and The Washington Post Company.