Conference Info Menu
Ulteo
Booth: #49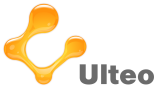 Ulteo is a concept created by Gaël Duval, who has been deeply involved in the Linux community for several years, as the creator of Mandrake Linux (now "Mandriva Linux"), and co-founder of MandrakeSoft (now "Mandriva").
Much more than a new technology, Ulteo is a new concept intended to empower people with a new and more simple way to use computers. More details of Ulteo's concept will be released along with the first beta of the software.
Ulteo intends to contribute a portion of its profits to humanitarian and ecological organizations. We believe that every company which benefits from the market place should help fight against child malnutrition and current ecological disasters.
Visit website for more information: http://www.ulteo.com/