Leslie Hawthorn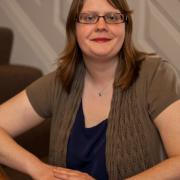 An internationally known community manager, speaker and author, Leslie
Hawthorn has spent the past decade creating, cultivating and enabling
open source communities. She created the world's first initiative to
involve pre-university students in open source software development,
launched Google's #2 Developer Blog, received an O'Reilly Open Source
Award in 2010 and gave a few great talks on many things open source.
In August 2013, she joined Elasticsearch as Community Manager.