Jono Bacon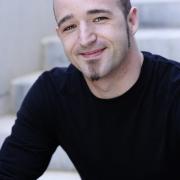 Presentations
Jono Bacon is a leading community manager, engineering manager, consultant and author. Currently he works as the Ubuntu Community Manager at Canonical, leading a team that grows, inspires and enthuses the global Ubuntu community; a community numbering the hundreds of thousands.
Bacon is a prominent author and speaker on community management and best practice, and wrote the best-selling The Art of Community (O'Reilly), is the founder of the primary annual conference for community managers and leaders, the Community Leadership Summit, and is a regular keynote speaker at events about community management, leadership, and best practice.
Bacon has provided community management consultancy for both internal and external communities for a range of organizations. This includes Deutsche Bank, Intel, SAP, Sony Mobile, Open Compute Project, IBM, Dyson, Mozilla, National Finishing Contractors Association, AlienVault, and others.