Why Checking Your Privilege is Good For *You*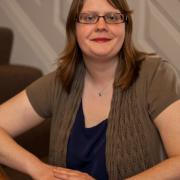 We've seen lengthy discussions about the position of women in technology for the past several months, to the point where Wired is covering debates about civility on the LKML. While it's been useful to raise awareness of issues within the open source and technical communities, I haven't seen anyone discussing why evaluating and checking one's privledge is actually good for the individual. In this talk, I will discuss why it's worth your while to understand your own innate privilege - or, as I like to think of it, 'stuff' you get that other people don't - and how doing so will make you more successful in your career and as a human being.
Amongst other matters, I'll discuss:
Understanding bias - what it is, why it is and why it is worth examining your biases
How to handle it when other people are "angry"
How to be a useful ally and why this makes your way much smoother
How to ask for more information without being an uneducated jerk
How to have more useful conversations with each person you meet
The purpose of this talk is to reexamine the topic through the lens of concrete things individuals can do to check their privilege - and to put it to work serving themselves *and* others.
Presentation:

SCALE_Hawthorn_Privilege.pdf
Time:
Sunday, February 23, 2014 -

10:00

to

11:00