What to Un-Break Next? New Opportunities for IT Automation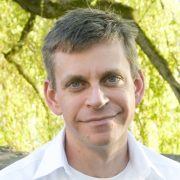 The open source community is as much about sharing ideas and solutions to problems as it is about the code itself. To that end, the goal of this session is to share stories about IT challenges that can be resolved through automation with the hope of cross-pollinating automated solutions.
Over time I've been involved with enterprise software as a developer, a sysadmin and a product manager. For the last couple of years, I've spent a lot of time talking with IT and security organizations about their challenges with repetitous manual work. This is a huge time sink that simply doesn't scale and thus it's not surprising that automation is fundamental to establishing a devops culture.
Essentially, this session is about sharing opportunities for automation to make infrastructure and applications more maintainable, consistent and scalable. Not only does this make the IT org more agile and responsive, it makes life in the trenches easier, makes your efforts scale farther and reduces the reliance on firefighting.
Come learn about automation opportunities and solutions found in other organizations in the areas of provisioning, virtual/cloud environments, network devices, OS management, compliance and application deployment.
Time:
Friday, February 21, 2014 -

14:30

to

15:15