Supercharging MySQL/MariaDB with plugins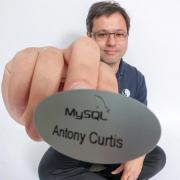 Since the plugins feature was introduced 5+ years ago, it has largely been used to add in enhanced or third party storage engines into MySQL. However, it may be used for so much more, extending MySQL/MariaDB to handle much more sophisticated tasks.
The talk will be a tour of the different plugin classes available and how open source libraries may be leveraged to easily add new functionality to MySQL/MariaDB.
Time:
Friday, February 21, 2014 -

13:00

to

13:45