Next Generation High Availabilty Linux Clustering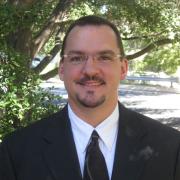 High availability application clustering has changed significantly in Linux since the release of Red Hat Enterprise Linux 6. This session will discuss new clustering technologies upstream. This session will be a great indicator of what to expect in Red Hat Enterprise Linux 7*.
Topics covered will include cluster definition, management, fencing, and the technologies driving the cluster, Pacemaker and Corosync. We will also discuss the move of clustered filesystems (GFS-2) to a separate project. We will cover how to integrate a clustered filesystem into a high availability cluster.
*  Nothing in this presentation should be construed to be a promise of any features or capabilities in Red Hat Enterprise Linux 7. It is presented only as information about various upstream projects which are being considered for inclusion in Red Hat Enterprise Linux 7.
Time:
Sunday, February 23, 2014 -

11:30

to

12:30