Legacy is not an excuse: DevOps success in the enterprise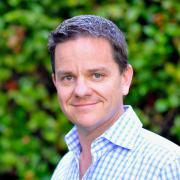 Legacy is not an excuse: DevOps success in the enterprise
As the leading live event ticketing company in the world, Ticketmaster is in the rare position of having to balance the needs of a $16 billion global business with the need to defend against competitors that are hungry and very agile. Powered by legacy systems, it's clear that Ticketmaster can't rest on its laurels and must innovate to maintain its market leadership.
But how do you take such a large, mission critical enterprise service and make it nimble enough to compete with competitors and delight our customers?
When Live Nation and Ticketmaster merged 3-years ago, the executive leadership team had the vision to commit to re-architecting Ticketmaster's 37-year old ticketing platform. While this is an incredibly exciting prospect and will lead to industry changing innovation, it does create huge challenges for Ticketmaster's Global Technical Operations team. As with any long lived enterprise, the "muscle memory" around managing, developing and delivering our service is very well formed. Changing habits is hard and in the high stakes game of selling tickets it is fraught with risk, both perceived and real.
In this talk, I will be taking the audience through our transformation strategy, our execution plan, and the results of our transformation so far. I will also be discussing the pillars of our DevOps transformation strategy:
•Ownership Mentality
•Self Service Infrastructure Products
•Support at the Edge
•Metrics don't have an opinion
Time:
Friday, February 21, 2014 -

15:30

to

16:00