Introduction to patching for the new sysadmin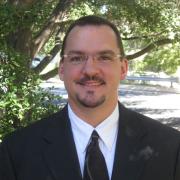 Patching is generally a good thing. However, patches need to be applied in a very deliberate, safe manner. Testing of patches, testing of applications, considering outage windows, working with business unit application owners, determining how to access patches (local vs remote repositories) and many other factors come into play. Which patches require reboots? Which ones merely require service restarts?
In this session, Red Hat's Thomas Cameron will discuss all of these considerations and more. Participants will learn about software repositories, setting up development to test to production deployment cycles, about business considerations for patching, patch criticality and how it applies to patch cycles, when to reboot, and so on.
Presentation:

intro-to-patching.pdf
Time:
Saturday, February 22, 2014 -

18:00

to

19:00