HowToDR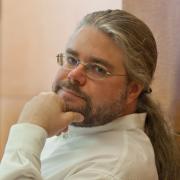 There's a lot more to disaster recovery than making backups. Most of DR, in fact, is planning instead of code: knowing what you need to do when disaster strikes, how to do it, and who does it.  Further complicating things, management and admins are fond of preparing for unlikely events while failing to prepare for probable outages at all.  This talk will outline how to make a disaster recovery plan, and some basic dos and don'ts of DR.  Most advice will center around database servers, but will be broadly applicable to all server DR.  Included:
The three most common downtime causes
Determining acceptable losses (and getting management to agree)
Backup vs. Replication
Planning for the unexpected
Against Improvising (always have a Plan B)
Public Cloud DR
Other Dos and Don'ts
When disaster strikes, it's too late to start planning.  Do it now.
Presentation:

HowToDR.pdf
Time:
Saturday, February 22, 2014 -

11:30

to

12:30