Los Angeles, CA
July 2022
Building SCaLE's OpenWrt Conference WiFi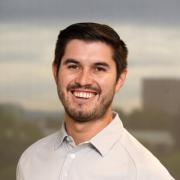 This is an opportunity to provide a glimpse into how the SCaLE Tech Team builds, tests, deploys, and manages SCaLE's conference WiFi utilizing OpenWrt. The team has gone to great lengths to automate the entirety of the conference network and wireless deployment via it's open source codebase. This includes custom OpenWrt images that work across numerous embedded CPU architectures and AP hardware, build frameworks, test frameworks, and advanced provisioning techniques.

We'll cover topics including:

  - Why SCaLE chose OpenWrt to provide WiFi for the conference
  - The history of OpenWrt @ SCaLE.
  - How the SCaLE Tech Team builds its OpenWrt images and what they included
  - The flashing of the OpenWrt image onto the actual hardware. (No paperclips required)
  - Automated OpenWrt image testing for fast feedback.
  - Results of this automation and its impact on the development feedback loop.
  - The mechanisms that enable controlling 100+ AP deployment across the conference without a centralized controller.
  - Upcoming plans for SCaLE 20x WiFi.
Presentation:

scale-19x-openwrt-build.pdf
Time:
Saturday, July 30, 2022 -

11:30

to

12:30