Vino Duraisamy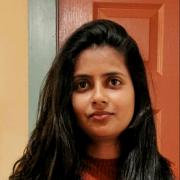 Vino is a developer advocate at lakeFS, an open-source platform that delivers git-like experience to object store based data lakes.
she started as a software engineer at NetApp, and worked on data management applications for NetApp data centers when on-prem data centers were still a cool thing. She then hopped onto cloud and big data world and landed at the data teams of Nike and Apple. There she worked mainly on batch processing workloads as a data engineer, built custom NLP models as an ML engineer and even touched upon MLOps a bit for model deployments.
Vino enjoys sharing her learnings and industry best practices through blogs, video tutorials and tech talks. An avid public speaker and an ardent toastmaster, she has presented in different data conferences and meetups.
When she is not wrestling with data (yes, wrestling), you can find her doing yoga or strolling the golden gate park and ocean beach.