Understanding Calico's eBPF data-plane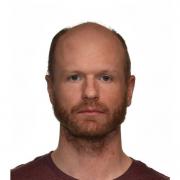 Troubleshooting Kubernetes issues is hard enough in a standard Linux environment using well-proven tools. It's even harder with the novel and ever more popular eBPF data planes. Some of the standard tools no longer help, as they were built for the environment based on Linux network stack and iptables.
However, eBPF bypasses large parts of the node's host network namespace for better performance and scalability. In this session, we will deep-dive into the eBPF mode of Calico Open Source, one of the most widely adopted container networking and security solutions, to help users better understand the eBPF mode. This will give users the skills to better understand its advantages and diagnose issues in their Kubernetes deployments.
Time:
Friday, March 10, 2023 -

16:15

to

17:15