OpenStates.org: VC-backed Growth While Building Open Data for the Commons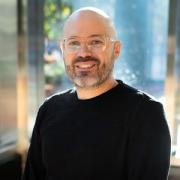 Meet Civic Eagle: a venture capital-funded B2B SaaS startup founded with a commitment to democracy. Our model of an open data core is redefining how businesses can create value for investors while serving the public good.
The Open States project supplies accessible legislative information to meet the demand created by government dysfunction. The public has a right to know the activities of their state legislatures, yet the U.S. lacks a national standard for presenting the details of state-level legislation to the public. What results are 50+ different datasets and user interfaces that range vastly in data quality and user experience.

While many have sought to fulfill the market need for a centralized data source for bill tracking, only the Open States project has answered the call in a way that respects the entire public's right to observe and understand the policymaking process. Through an open API, bulk data offerings, and a nontechnical browser-based user interface for researching bills, any individual or organization can access up-to-date information on legislation in all 50 states, DC, and Puerto Rico. The web scraping code that powers our data acquisition is open source, allowing anyone to contribute to the data.
When faced with the choice of either retaining their exclusive data "moat" or serving the public good through open data access, most startups will opt for the former. In taking the road less traveled, we have not only made Civic Eagle unique in this field, but also opened up unique and exciting opportunities through public collaboration.
Crucial questions to answer when operating with an open data core:
How do we draw boundaries between open and closed data?

How are we holding ourselves accountable for driving value to both investors and the public good?

What kind of social impact are individuals and organizations making by using our data?
How does an open data core get built, funded, and sustained?
Whether you're interested in exploring an open data core business model for your company, or just attending to see if we've lost all our marbles, we look forward to you joining us!
Time:
Saturday, March 11, 2023 -

11:30

to

12:30