Logs, metrics and traces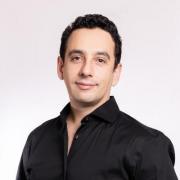 Observability is an art, and it not necessary start analyzing data right away, it starts with a journey of collecting data from different sources and formats, the need to perform pre-processing, sanitization and finally having an end-to-end solution that allows you to centralize the information for further analysis.
The following presentation, will focus on various concepts around Logs, Metrics and traces, how they are implemented and how developers can take the most of them. Understanding the concepts that rules the technology helps to implement a scalable solution that can deal with common failure scenarios from your infrastructure.
Attendees of this session, will learn with the live demo the best practices to implement a healthy observability layer in a Kubernetes cluster that is capable to handle common problematic scenarios like high rates of data, back pressure, and network outages. All of this will be covered by using Fluent Bit with a focus on custom buffering strategies, data pipeline segmentation, and techniques to apply processing rules to reduce unnecessary data by providing a vendor-neutral approach.
Time:
Sunday, March 12, 2023 -

11:30

to

12:30