Deploying OpenTelemetry Organizationally: From Proof of Concept to In Production at Scale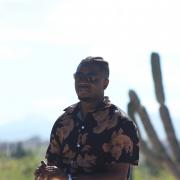 Observability is about telling one coherent story about an entire system. Over the years, Pluto TV had to navigate many storytellers in terms of observability vendors, tools, and formats. Recently, our journey to unify the instrumentation, formats, and pipelines we use to standardize and ship telemetry data to multiple vendors culminated in our selection of OpenTelemetry as a potential solution.
By instrumenting their systems with OpenTelemetry, Pluto TV had the opportunity to send their observability data to multiple destinations. They were then able to analyze and compare features across these destination platforms before making a final decision, all without re-instrumentation.
During this presentation, you'll see how PlutoTV used OpenTelemetry to implement his initial proof of concept and got his entire organization shipping observability data at scale. Along the way, you'll also hear about the challenges in implementing OpenTelemetry in conjunction with Istio and lessons learned during that journey.
Time:
Saturday, March 11, 2023 -

11:30

to

12:30