Building a Plant Monitoring App with InfluxDB, Python, and Flask with Edge to cloud replication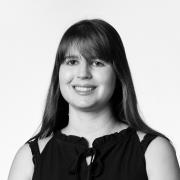 The Internet of Things (IoT) is increasingly driven by sensor data, with devices taking measured actions based on everything from wind speed and direction, vital body functions, illumination intensity, and temperature. This demo will go into how to monitor your own at home plant and leverage already existing platforms and products. 
In this session we will showcase how to build a fully functional sample IoT monitoring application built on the Flask framework and utilizing InfluxDB as its backend. With integrations to visualization libraries such as Plotly, creating automated alerts with InfluxDB as well as data downsampling. Those who are less familiar with IOT devices and monitoring will still benefit from this talk and we will go over the basics so everyone can follow along.
Time:
Saturday, March 11, 2023 -

15:00

to

16:00