Los Angeles, CA
July 2022
Remote Workstations for the Discerning Artists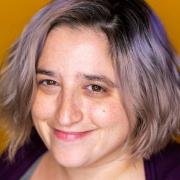 Netflix is poised to become the world's most prolific producer of visual effects and original animated content. To meet that demand, we need to attract the world's best artistic talent. Artists like to work at places where they can create groundbreaking entertainment instead of worrying about getting access to the software or source files they need. Our solution is Netflix Workstations. They are remote workstations tailored to artists' needs that make it easy to just start working, whether in an office in Mumbai or at their house in Vancouver. 
The technical needs of fast-paced productions can vary wildly and change rapidly. We needed to not only make it easy for artists to have a one-click experience; but for developers to be able to control and customize that experience. This project was all about the new. I was new to Netflix. A new studio. A new team. How do you look at the vast array of technology options and say this is what I am going to bet my year on?
This is a technical case study, not just on the how, but on the why. Why did we choose the technologies we did, what challenges did we face, and how it's different than off-shelf solutions. In addition, where do we go from here? We'll provide a peek into the future of Netflix Workstations and how it evolves from a single picture to an expanded universe of use cases.
Presentation:

Netflix Workstations Scale.pdf
Time:
Saturday, July 30, 2022 -

13:30

to

14:30