Los Angeles, CA
July 2022
Corporate Engagement with Open Source Communities: Research Findings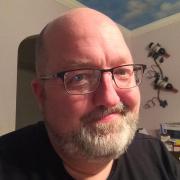 In 2021, Red Hat's Open Source Program Office sponsored a study seeking to understand the interaction between an open source community and corporations and consider what characteristics foster a relationship.
The findings from the study confirm well-known and established reasons for engaging with open source communities such as leveraged development and upstreaming contributions. However, the findings from the study also reveal new reasons for engaging with open source communities for reasons of strategic influence and community development. The findings will include insights such as:
* The community part of communities is so important to organizations, they will work to create a community if one does not exist.
* Centering DEI in community work is a big driver towards project participation.
In this presentation, Brian Proffitt of Red Hat's OSPO will publicly present and discuss the results of this study. The presentation will encourage discussion and reaction from all.
Presentation:

SCaLE 19x Presentation.pdf
Time:
Saturday, July 30, 2022 -

16:30

to

17:30