Los Angeles, CA
July 2022
Choosing the right MySQL Database Architectures For Your Business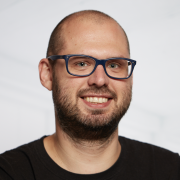 Since the introduction of replication in MySQL, users have been trying to automate the promotion of a replica to a primary as well as automating the failover of TCP connections from one database server to another in the event of a database failure: planned or unplanned. For over a decade, users and organizations have designed various types of solutions to achieve this. Though, many of these solutions were done manually or were using third party software, mostly open source, to automate and integrate various architectures.
For more than 5 years now, MySQL offers complete and very easy-to-use solutions to set up database architectures that provide High-Availability and recently added Disaster Recovery capabilities. Completely built in-house and supported by Oracle, many enterprises large and small have adopted these solutions into business-critical applications.
Business requirements dictate what type of database architecture is required for your system. Disaster tolerance is key and can be measured at different levels: data loss, data availability, and uptime. In this session, the various MySQL Database Architecture solutions will be covered to help you choose the right solution based on your business requirements.
Presentation:

MySQL Database Architectures - 2022-08-compressed.pdf
Time:
Friday, July 29, 2022 -

16:00

to

17:00