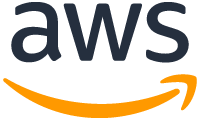 The power of open source combined with the scalability of the cloud results in a fantastic environment for builders to create solutions for a wide range of challenges. Join AWS Open Source and our partners DataStax, InfluxData, and TriggerMesh to learn more about some of the incredible open source cloud native solutions available today.
Attending Cloud Native Builder Day requires registering for SCALE. 
Schedule:
12:00pm - 1:00pm  Event Driven Applications on Kubernetes
TriggerMesh Event-Driven Applications for Kubernetes with Knative and TriggerMesh Knative is the Kubernetes-based platform to deploy and manage modern serverless and eventing workloads. TriggerMesh's open source components extend the eventing capabilities with cloud and enterprise integrations. This hands-on session will provide an introduction to the concepts and walk through deploying and managing event-driven serverless applications on Kubernetes. Attendees will be given advanced access to a GitHub repository with instructions for deploying open source integrations on Kubernetes.
1:30pm - 2:30pm Unlocking Value from Time Series Data with Open Source Tools
Join InfluxData for a session covering how to take charge of your time series data with InfluxDB and AWS. In this session presented by InfluxData Developer Advocate Zoe Steinkamp, you'll learn what makes the InfluxDB platform unique and how open source tools like Telegraf and InfluxDB can help you build applications faster and with less effort. Finally, Zoe will demonstrate how you can use InfluxDB and AWS to gain visibility and insight into your time-stamped data from the edge to the cloud. 
3:00pm - 4:00pm Data in cloud first applications, working at geo-scale and ultra high availability
Data in cloud first applications, working at geo-scale and ultra high availability Apache Cassandra supports the types of availability first applications that can span the globe.  It's provides low latency, highly responsive experiences to any client, anywhere.  Learn how this distributed database addresses the challenges of modern distributed applications, along with the ways a distributed data layer impacts your application design and operations.
When:
Thursday, July 28, 2022 - 11:00