Richard Gaskin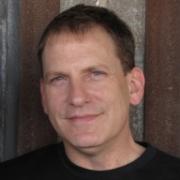 Richard Gaskin is the owner of Fourth World Systems, a software design and development consultancy in Los Angeles. Since founding the company in 1994, he's developed dozens of commercial and open source applications used by a wide range of organizations, including FedEx, AOL, the US Library of Congress, and thousands of hospitals and universities around the world.
Although he started his career with Mac OS, Richard has since delivered applications for Irix, every version of Windows, and has been developing for Linux for the last two years.
Richard has spoken at dozens of tech conferences, including SCaLE, LiveCode Developer Conference, and MacTech where he had the distinction of being the only presenter using Ubuntu.