Brian Cluff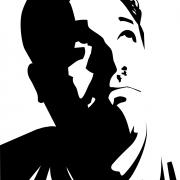 Presentations
System Administrator/Graphic Designer
Brian is a life long computer nerd that has always had an interest in computer graphics. He discovered Linux in 1994 when needing an OS to run an ISP and eventually found it to be a much better alternative to Windows on the desktop, coming from the Amiga he was using at the time. Although system administration is what tends to bring home the bacon he moonlights with computer video, VFX, 3D and images. He is an avid photographer and has designed hundreds of logos for organizations all over the US.
He has served on the steering committee of the Phoenix Linux Users Group since the early 2000s.
One of his greatest successes is converting a large school district over to 99% Linux computers, both the Desktops and Servers.
In his free time Brian also enjoys woodworking and recently bought a sawmill to help feed his habits.