Jasmine Frost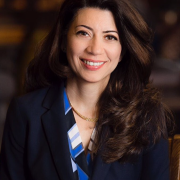 Presentations
Business Information Systems Bureau Manager
Jasmine Frost is an award winning, senior technology executive with over 17 years of experience. Ms. Frost is currently the Bureau Manager of Business Information Systems at the City of Long Beach where she oversees the essential application support provided to all City departments.
Ms. Frost has extensive experience having worked in both local government as well as the private sector. Prior to joining the City of Long Beach, Jasmine was the IT Chief of Staff for the City of Palo Alto. In 2015 she served as President for the Northern Chapter of the Municipal Information Systems Association of California (MISAC) and also serves an Advisory Board Member for Government Technology's Bay Area Digital Government Summit.
Jasmine earned a Bachelor of Business Management from Mumbai University, with a Minor in Accounting.