Open Source Lessons Learned From a 4 Year-Old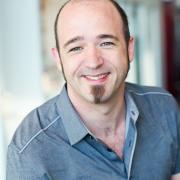 When you have a kid, it is like having a little science experiment going on in your house. All the princles we associate with open source, with communities, and with collaboration, are rooted in the intrinsic qualities buried in people...even brand-new people.
In this presentation Jono Bacon, father of a boisterous 4 year-old called Jack, will share some core principles he has learned about people, open source, community, and collaboration from watching this little science experiment grow up and evolve. It will include how we learn, how we incentivize and reward people, how we solve problems, how we approach social situations, how open to influence we are, and how we sometimes try to put a foot in ours (both literally and figuratively).
Join him for an amusing, entertaining, and informative presentation.
Time:
Saturday, March 4, 2017 -

15:00

to

16:00